About Us
Tech Sun Bio is a brainchild of Mr. Tejas Patel, who collaborated with several business partners to start a business in Alternate energy. It was in August 2014, when the company was started in a prime location of Surat, Gujarat, India, as a whole seller of world class brand of Solar Products like Solar Panels, Solar Inverters, Solar Roof Tops, Solar Pump Systems, Solar Water Heaters, Solar Home Lighting Systems and more. It was tough in the beginning to convince people to opt for solar products, but later as they were acquainted of the longer term benefits of the products rather stressing upon the high cost, they started buying solar products. Our objective is always been to give an alternate Energy Solution to the Indian Society. Later on, we hired a team of skilled Engineers and given them the task of installing the solar plant at client's site. Today, our specialization lies in Solar EPC business as well.

Our Vision

We envision to meet the energy requirements of as many individuals, industries, commercials establishment and agriculture sector by providing quality solar products and EPC services, that will automatically sustainably grow the use of alternative source of energy.
Why Choose Us?

There are many reasons to choose us, our products and services. Solar plant we deliver and install are beneficial for all residential, commercial and industrial projects. By installing a solar plant, customers can enjoy following benefits:

Always deliver clean energy
Easy installation and low installation costs
Longer time to use
Can be used for several Purposes
Energy generated can be reused
Our Belief

Our belief is to provide quality oriented solar products and services in the most responsible way.

Our Mission

We are targeting the residential, commercials, industrialists and agricultural farmers of Gujarat to convince them and enable them to make use of alternate energy source in their daily activities.

Our Management Team

The founder of our company Tejas Patel is a B.Tech in Electrical from SVNIT, Surat) and M.Tech in Energy Systems from IIT Bombay. He has leveraged his knowledge of the energy systems in the business and is motivating personnel to do their tasks efficiently. He is supported by four business partners:

Mr. Ankit Patel
Mr. Shalin Marathe
Mr. Pragnesh Chaudhari

Mrs. Ankita Patel
How We Work?

We have listed the steps we follow for each project:

Solar Survey: We survey the site where the solar plant is to be installed.
Propose Solution: We propose a solution that efficiently justifies the installation need.
Completion of Project: The completion date of the project is decided based on the kind and size of the project. In general, the completion duration of projects is 2-4 days.
Our Projects

In four years of our operations, we have installed many solar products and plants, some of which we have listed here:

270Kwp Althan, Surat
Vyara 2 KWp installation
Tankal Walk
2 Hp Pump installation, Surat
TSB DC System
3 Hp Pump Vyara, Gujarat
Solar Water Heater
Street Light,Surat Gujarat
3.75 KVA System Navsari, Gujarat
3.5 KVA Roof Top System, Surat, Gujarat
5 Hp Pump Valsad, Gujarat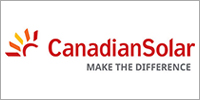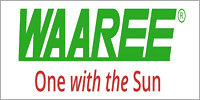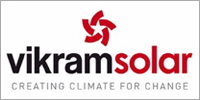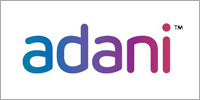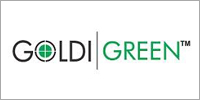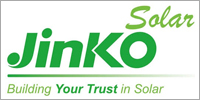 Read More